GREETINGS!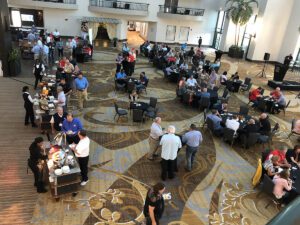 The 2022 Conference was a huge success.  We had over 250 school administrative personnel register from all over the state representing well over half of all the school systems in the State. 
The Vendor support was outstanding with a total of 150 different companies represented from all trades related to School Facilities.  This conference and Trade show brings well over 700 people to Savannah for the event.
This year's conference, to be held on Oct. 22-25, 2023, is already shaping up to be even bigger and better.  We plan to add more booth spaces to increase the opportunities for additional vendors.  We do hope you will plan on joining us in beautiful and historic Savannah River Street for this conference.  If you have any questions, do not hesitate to call me or any of our Board of Directors for additional information.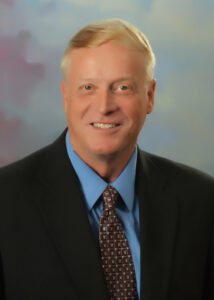 See you soon,
    William Bland
    Executive Director
    912.690.7346

The Georgia Association of School Facility Administrators (GASFA) was organized in 1989 to promote better understanding and cooperation between state and system-level facility administrators, to address their concerns, and promote and stimulate their professional growth, in addition, it is GASFA's purpose to present a united voice in matters relating to facility administrators in Georgia Public Schools.

GASFA was organized by a statewide group of facility personnel in Augusta, Georgia on September 25, 1989. On February 5, 1990 GASFA was incorporated. The first annual conference was in July 11-13, 1990 in Jekyll Island, Georgia. Since that time the annual conference has been at various locations in Georgia.
You may notice a slightly different look with the GASFA logo and materials. After many years of use, it was time to update our logo and brand. We're pleased to roll out the new look and hope you'll agree it's a contemporary refresh of our visual brand.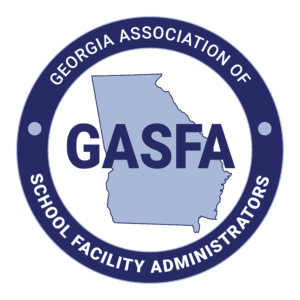 Register Now for the 2023 Conference!
BE WELL SHBP® WELL-BEING PROGRAM
State employees and covered spouses enrolled in SHBP coverage (through Anthem Blue Cross and Blue Shield or UnitedHealthcare Commercial, non-Medicare Advantage Plan Options) have access to the Be Well SHBP well-being program at no additional cost!  This is a great benefit that rewards you for engaging in healthy activities.  To get started, just make sure you have registered for an account at BeWellSHBP.com (first time users, create your account HERE or if you already have an account sign in HERE).  You can then complete the RealAge® Test (an online health assessment) and earn your first 120 points!
Follow the steps listed on the site to earn a total of 480 points for the 2022 program.  These points can then be redeemed for your choice of reward:  a $150 Sharecare Rewards Visa® Prepaid Card, or 480 well-being incentive credits to apply toward eligible medical or pharmacy expenses.